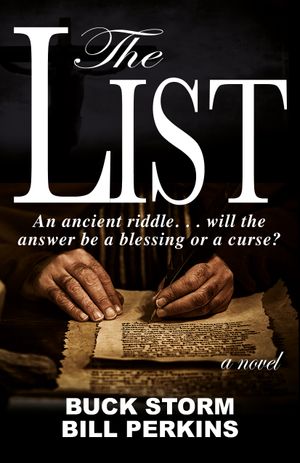 Hello everybody, 
And a big welcome to all the new email list members! It's way past time to touch base after being AWOL from the satellites for so long. I was at a conference this weekend and received a friendly verbal spanking from a nice lady who requested I crank up the blogs again. I'm certainly going to try and do that. 
But I have a good excuse! About a year ago my friend, Bill Perkins, founder and president of Compass International approached me about writing a book. "An exciting new novel," he said. He wanted to tell the Christ Story in a new and different way—from a first century Jewish perspective through the eyes of two powerful Sanhedrin members, Joseph of Arimathea and Nicodemus. The idea caught my attention. Here were two radically different men, Sadducee and Pharisee (think far right and far left today), thrown together at the most critical moment in the history of the world. What they saw and the lens they saw it through, fascinated me. 
And so we got to work. I developed and wrote the story while Bill researched cultural, historical, and biblical texts. A year later, it's safe to say we're both proud of the result. 
This is an ancient tale in a new light, and couldn't be more applicable to our age. I thought I knew the Christ Story. I thought I knew Israel. But this journey took me places and taught me much. I hope you'll pick up this book and take a step back in time with me.  
THE LIST 
The ancient prophets said he would come. And for centuries the people watched, waited and hoped. He was to be the redeemer of Israel. The all-powerful King of Kings who would finally and decisively deliver the nation from the iron fist of Rome. 
Joseph of Arimathea is a wealthy man, but wealth can't buy peace. Nor the affection of the wife he loves. Nicodemus is a leader of Israel who will stop at nothing to find truth. Sadducee and Pharisee--two men, worlds apart, thrown together at the most critical moment in the history of the world. 
Set against the spectacle and grandeur of ancient Israel and the brutal violence of the Roman Empire, here is a tale not to be missed. Step into THE LIST and experience the Christ story as you never have before.